Felipe Pupo in the Lancaster Newspaper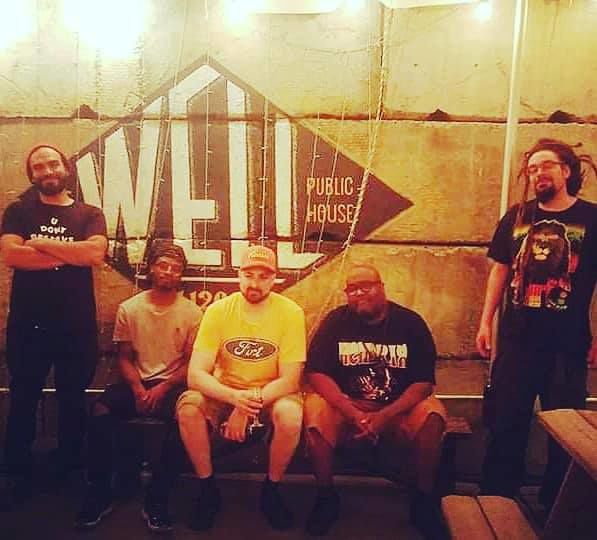 Reggie Addison doesn't sugar coat it: his first chemotherapy treatment was miserable.
Addison, a York area man battling T-cell lymphoma, has always found comfort in music. So when he went for his second round of chemo, he took his keyboard.
First, a few nurses came to see where the music was coming from. They left only to return with some patients who wanted to hear the music, too.
"By the time I turned back around, there was like a ton of doctors and nurses and patients standing there," Addison says. "And I was just playing music that I heard in my head."
Addison's most recent primary source of income was performing in churches in Maryland and Pennsylvania. But since he got sick and is unable to perform, the flow of funds has halted.
Addison also plays in Felipe Pupo, a Philadelphia-based band with members in York. On Saturday, his bandmates will host a benefit show in his honor at Station One Center for the Arts. Proceeds will go directly to Addison and his family to help with medical bills.
Felipe Pupo, Andhera and the Big Fat Meanies will headline; Anthony Bruno, Dee Burna, Laddie Moran and Alex Taylor also will perform.
Addison, 47, joined Felipe Pupo after he met Scott Labenski while working at the since-closed Helen Thackston Charter School in York. Addison often substitute taught, while also working as a counselor for troubled students.
Felipe Pupo started as an extension of Philadelphia musician E. Grizzly's solo work. He started the band with Labenski and his late friend Jason Pupo. After Pupo's sudden death, Grizzly and Labenski chose to continue the project in their late friend's honor and dedicated the band name to him.
The band plays a high-speed, high-energy mix of afrobeat and punk. When Addison is able to join in, he adds a Latin jazz flavor.
"He can play a lot of Latin jazz, which is incredibly hard to play, which is a blessing," Grizzly says. "Because … once you go to Latin jazz, that's like a whole different world. That's huge. That definitely opened up a new genre for us to mess around with."
Grizzly lived in Lancaster until age 12, when he moved to Florida. He moved back to Lancaster his senior year, graduating from J.P. McCaskey in 2000. He also attended Millersville University.
After Felipe Pupo gained steam in Philadelphia, it began to expand its reach to Lancaster and York. Grizzly says Labenski, the benefit's primary organizer, chose Lancaster as the concert location because it's between York and Philadelphia.
Plus, Addison has a soft spot for the city. He's particularly a fan of the restaurants Flora's and Souvlaki Boys.
Unfortunately, Addison's latest cancer battle isn't his first major health issue. He was on dialysis for 19 years, lost both of his kidneys and has had two heart surgeries.
He realized something else was wrong late last year while playing a show with Felipe Pupo at the Depot in York.
"When I showed up there, I kept telling them I feel pain in my kidney," Addison says.
He felt so faint that he sought medical help soon after, where he found out about T-cell lymphoma.
Through all of his health issues, though, he repeats a mantra that he'd often tell his difficult students: "It could be worse."
He's looking forward to attending Saturday's show, and his spirits already have been lifted by seeing the local music community rally behind him.
"I was at a loss," Addison says. "I didn't know what to say. That was an emotional moment for me. It actually shut me up, and I'm a talker."